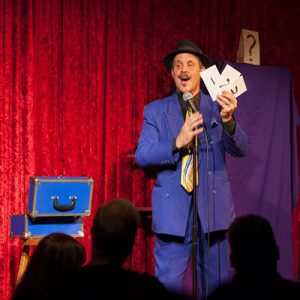 It was a wonderful 4 years bringing the best of magic to the South Bay at Morocco's Restaurant. All good things come to an end, but I'll be looking for a new venue showcase Bay Area talent.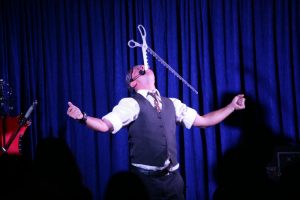 In the past 4 years, we enjoyed comedians, magicians, actors, sword swallowers each month.  Thank you to Jay and Sham for giving me the 'floor' to create the stage.During that time, over 1000 guests dined on Moroccan food and enjoyed both close up magic at their tables and on stage after dinner.
Recently, Pier 39's Ryan Kane, Chase Martin, Lynx Kim were here. Plus, San Jose's own, Matt Helm took us back to the 50's, 60's and 70's with the smooth sounds that is all Dean Martin. Everyone enjoyed the comedy of Jeff Applebaum and the music of Phil Johnson.
From Austin, Texas, Larry Haas stopped by here last year and performed during a sold out show. Thank you to all of you that supported my dream and I look forward to entertaining you in the near future.  Keep an eye out for dates in July!