Phil Ackerly creates a magic show that engages the young and the young at heart – whether it's a birthday party, school, library, or community event.  Phil's versatile style is a big hit at any celebration.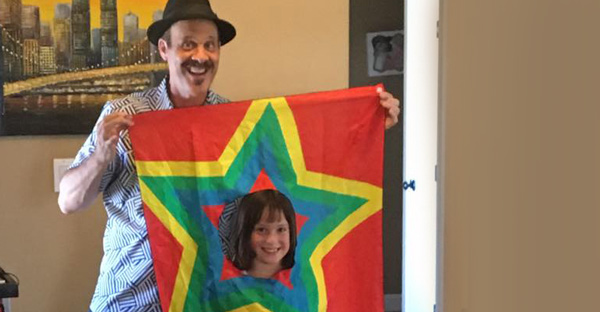 BIRTHDAYS FOR KIDS
Phil's customize birthday shows are unique — making your child is the STAR! Live bunny rabbit, your child floats in air, personalized magic handkerchief and much more.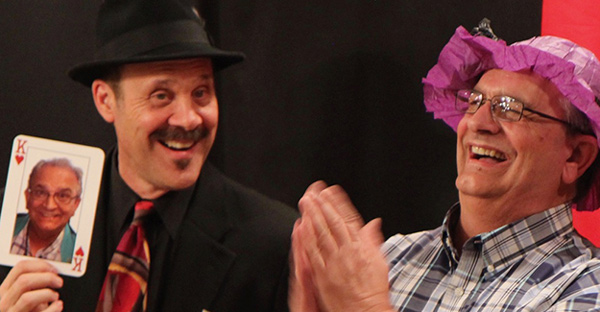 BIRTHDAYS/EVENTS FOR ADULTS
Phil will develop a show for that special person that is creative and sophisticated with a personal touch. Ask Phil about his magic utilizing the photo of the special someone — a personalized touch for the celebrated person. Also a great addition to any bachelorette party, wedding reception, anniversary and baby shower.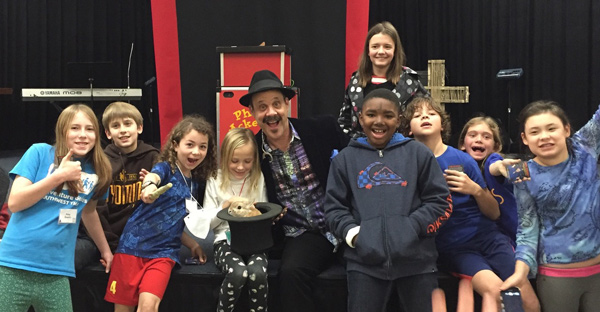 SCHOOLS / LIBRARIES
Phil brings a show to the schools that delivers a message and motivates the kids to be the best they can be. At libraries, he can tailor his show to theme of your reading program or event — and he'll get kids checking out books after the show.
FESTIVALS / COMMUNITY EVENTS
Phil's magic is seen every year on 4th of July in Downtown Redwood City. He was the magician of choice for the City of Milpitas for their tree lighting ceremony and has been featured at many community events for Halloween extravaganza and other holiday celebration.
"Hired him 4 times already. He made magic "appearances" at two of our children birthday parties, at my husband's 50th birthday celebration, and he provided first class magic and comedy for my client appreciation party with over 80 guests.  His talents are many and his personality is humorous and engaging by nature. Into his shows he weaves in facts and fun involving the person of honor – so each show is truly special and tailored to the audience. Phil's magic never fails to leave the audience in awe and thoroughly entertained."
"Phil provided wonderful sleight of hand magic at our company's 10th anniversary Christmas Party.  He kept the tables laughing with his "adult" humor and wow'd them with his magic.  Phil knows how to cater to his audience and added a great personal element to this large party.  Even with a DJ, Casino tables and photo booths to contend with, many would stay at their tables so he would come by and " give them a show".  We love Phil and we continue to get comments sent in from our field employees about how great he was, and that they hope he is back every year."