Performing for both private and corporate audiences for over 20 years,
Phil continues to amaze and entertain both kids and adults with magic, comedy and fun.
Voted Bay Area's Best Entertainer 5 times!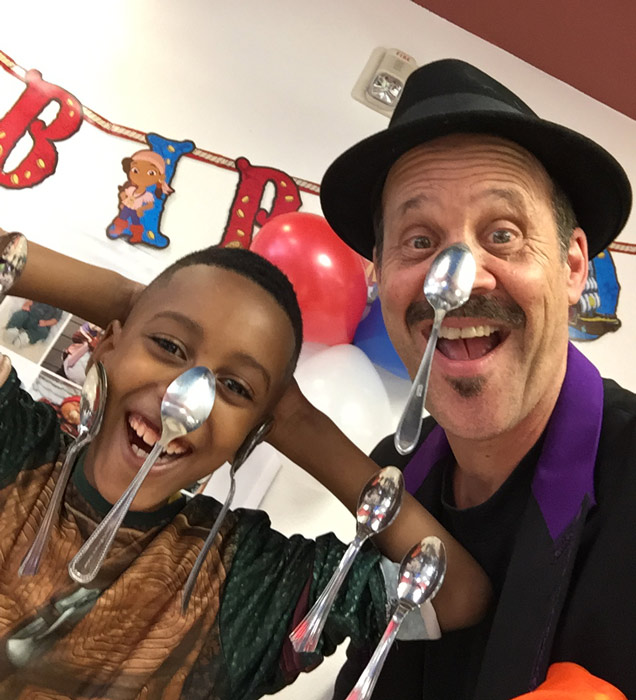 Family Fun
Looking for the right entertainer for your family fun event?  Is it a party for kids, or adults or a combination of both?   Phil's show is a blend of comedy and magic that's as family friendly as you can get.  Whether it's a birthday party, school assembly, library, or community event, Phil will present a show that will capture the attention of the young and the young-at-hearts with his witty humor and amazing magic skills.  Phil connects with his audience on a human level with expert sleight-of-hand magic, amazing illusions, family friendly humor and story telling that will make your event unique and memorable for everyone.
"I was thrilled to see how awestruck the deputy sheriffs' were! You entertained and amazed! Thank you, Phil, for helping us create a truly memorable evening."
"Phil made our fundraising Gala unique – not just another boring sit-down dinner but the talk of the town for several weeks."
"He really did deliver with his show, he made my son levitate and also made a bunny appear… that really wowed the kids!"
"Your ability to interact with the children and make them laugh all the while keeping their attention is a testament to a true professional."
"What we loved the best about Phil's show were the personal touches that made our daughter and her guests all feel special."
Corporate Fun
For more than 25 years, Phil has entertained and baffled audiences at corporate events  with his sleight-of-hand skills and witty humor. Phil's versatile style and showmanship makes him a favorite entertainer.
If you're looking to spice up your next corporate event or party, then book Phil. He takes the mystery out of your entertainment needs without making your budget disappear. And best of all, Phil will make your event a success and YOU the star.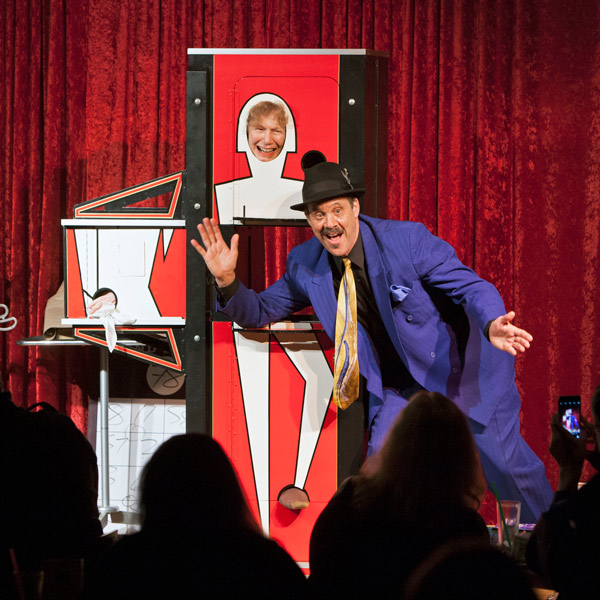 News & Stories From Phil
ADELIADE HERRMANN This is an exciting time in the world of magic. Not too long ago women were seen as magician's assistants, but they've gone from a supporting role to rightfully taking their place at center stage. You may not know that today's women in magic owe a debt of gratitude to the great women who preceded them, [...]
CATCH PHIL LIVE AT…