Hi Friends; One of the many challenging aspects of becoming a great magician is putting on a show for family and friends. That's why I've included a few tips to help the young magician get started, without overwhelming them with too much information.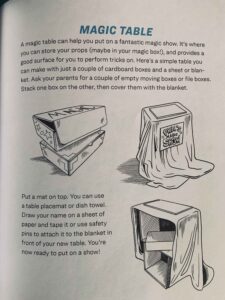 Here the aspiring magician can create a magic table with just a few items found in their home. This is one of the many ideas you'll find between the covers of my new book, MAGIC TRICKS FOR KIDS. Please take a moment to pre-order your copy on Amazon https://amzn.to/30tAsSp.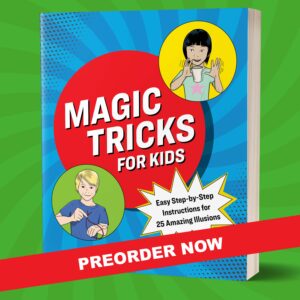 Let me know if you have questions about learning and performing magic in the comment box below. Or email me at phil@MakePhilAppear.com Put MT4K in the subject line.