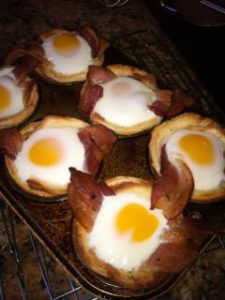 As you may know, I love to cook.  Here is a simple brunch recipe I found on line from Martha Stewart.  Egg, Bacon & Toast Cups.  Simple and elegant. Here's the link.
If you want to share recipes, drop me a line.
With summer here now, I can grill more delicious meals.  And our garden is looking good; corn, squash, cucumber, lettuce and tomatoes.