You can hear my interview on the Brian Copeland show on KGO 810AM, San Francisco.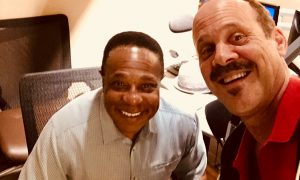 Brian invited me on his show for the second year to talk about my Night of Comedy & Magic Show to benefit South Bay Blue Star Moms.  I even managed to do a card trick and surprised him with the results. Take a listen…
https://audioboom.com/posts/6407172-october-18-2017-theater-row-comedy-magic-night
You can tune into the Brian Copeland show weekdays from 2-4pm.