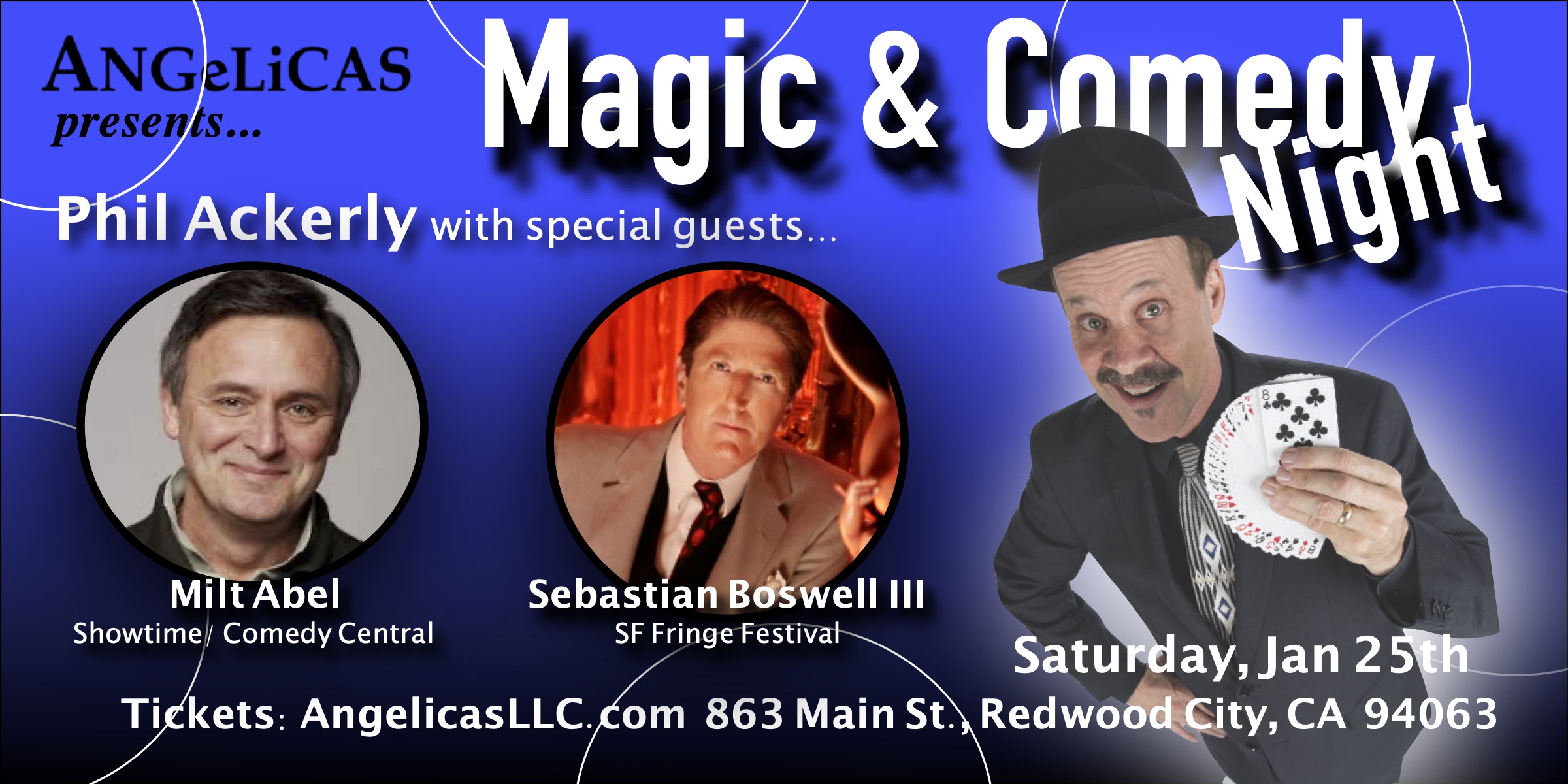 Magic & Comedy Nights returns in 2020 at Angelica's in Redwood City.
Saturday, Jan 25th.
Each show features Phil Ackerly and special guests, experts in the field of comedy, sleight-of-hand magic, visual illusions and mind tricks.
On the show… MILT ABEL  Milt was a huge hit in my last show and we brought him back again. You'll love Milt. His style of stand-up comedy is clean, clever, and funny. His humor has always been devoid of stereotypes, cheap shots, or laughter at anyone's expense; in other words , never divisive or derisive. With material focusing on everyday experiences about his wife and kids, travels, and how we relate to the world around us; audiences always come away feeling good about how they chose to laugh.
And introducing… SEBASTIAN BOSWELL III
Sebastian Boswell III is considered by many to be one of the most distinctive performers in the field of mentalism. His signature style, quick wit, and ability to connect with an audience, has him in demand for events of every description. As an international performer, Sebastian's career spans the distance from the theaters of Helsinki, Finland to the country music stages of Norman, Oklahoma.
TICKETS AVAILABLE NOW
CLICK HERE TO ORDER ONLINE AND CHOOSE SEATING TIME.