TICKETS ON SALE NOW!
Comedy & Magic Night starring Phil Ackerly and his very special guests.
Phil Ackerly is marking his 5th year raising money to support South Bay Blue Star Moms. The show features top talent in the world of magic along with top notch comedy from some of the best.  Get ready to be amazed and amused in this 90-minute show.
A portion of the proceeds from Comedy & Magic Night will go to pay for the shipment of care packages to our troops stationed overseas during the holiday season.  Last year Phil raised over $3,000 which helped the South Bay Blue Star Moms (SBBSM) pay for the shipment of about 600 care packages. The event was a sell out and this year.
Phil and his wife, Terry have a son in the United State Air Force and are members of the SBBSM.  "These care packages bring a little bit of home to our troops. They are filled with goodies, toiletry essentials and handwritten letters. When you hear from the men and women who receive a care package and how much it touches their hearts, that's when you feel the real meaning of Christmas," adds Phil.
Don't miss a fun night of comedy and magic in the South Bay and at the same time supporting our military men and women.
Headlining our show, direct from Hollywood's Famous Magic Castle is…
Bruce Gold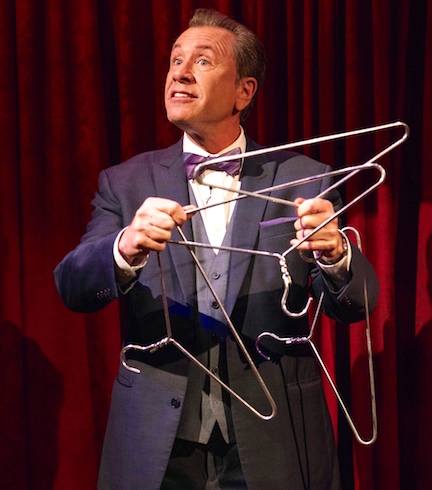 A favorite at Hollywood's Magic Castle, Bruce has been seen on TV's Master's of Illusion, Penn & Teller's Fool Us and he played the magician in an award winning "got milk?" television commercial. Bruce got his start as a kid magician and studied theater in college before switch to stand-up comedy for a decade and eventually brought the two together. He's one of the few performers who works separately as a stand-up comic and as a comedy magician and he toured comedy clubs for a decade before heading to Hollywood to study screenwriting and pursue an acting career.
After arriving in LA Bruce quickly checked off two bucket list items by appearing on the sitcom Full House and working as a gameshow host for Dick Clark. He's also appeared in Las Vegas, aboard the world's largest and most exclusive cruise ships and at corporate events nationwide. His multi-talented skill set helped him land the role as Jeff Hobson's replacement in the theatrical magic show, The Illusionarium, for NCL. He was also the exclusive booker of talent for Franz Harary's House of Magic in Macau, which gave him a new perspective on what it takes to work professionally as a magician. Bruce also works as a creative consultant and a performance coach for speakers and performers, and he's the host of his own TV talk show, The Bruce Gold Show, streaming and on cable TV, with 14 episodes aired and 8 more being edited. www.brucegold.com
Also on the show is Bay Area Comedian, Milt Abel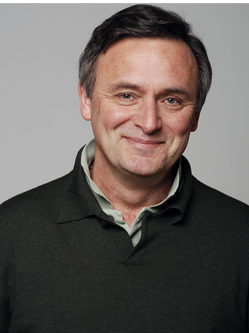 Milt's style of stand-up comedy is clean, clever, and funny. With over twenty-five years of experience Milt's humor has always been devoid of stereotypes, cheap shots, or laughter at anyone's expense; in other words , never divisive or derisive. With material focusing on everyday experiences about his wife and kids, travels, and how we relate to the world around us; audiences always come away feeling good about how they chose to laugh.
Milt also has the ability to make every show unique, enjoying the challenge of personalizing each show with jokes for that performance's audience.
An expressive performer; The Denver Rocky Mountain News said, "Half the show is watching his face as he tells his stories."
Read more about Milt at: www.miltabel.com
TICKETS ON SALE NOW!

Advanced Tickets are only $25 general admission with a 2-item minimum. Must be 21 with valid ID.   Limited seating – We will sell out!  Order your tickets on line.  Doors open at 7:15pm.  Showtime is 8pm.  If available, tickets at the door will be $35.
Contact Phil Ackerly for more information.  408-781-6735.