Phil Ackerly Entertainment Presents…
Bruce Gold's 3-day Next Level Intensive Workshop

November 15-17, 2019
Friday, 2PM-10PM
Saturday, 10AM-10PM
Sunday, 10AM-8PM
Details…
Each attendee should bring two routines they'd like to take to the next level. You'll receive individualized instruction and critiques and gain insights that will not only benefit your chosen routines, but all of your performances.
You will receive one-on-one critiques and participate in exercises on scripting, editing, presentation and creativity. Through these series of exercises you'll discover there are many "right answers" to the question of how to present your routines. You will be guided to a new understanding of how to chose the best possible options to create the maximum amount of audience engagement and entertainment.
Bruce Gold will use practical examples and will also show videos, some from his own work, to illuminate the concepts heI'll be teaching. There will be ample time for Q & A.
The goal over the course of three days is for each attendee to elevate their routines to more entertaining and impactful versions and in a way that feels organic to who you are as performers.
About Bruce Gold…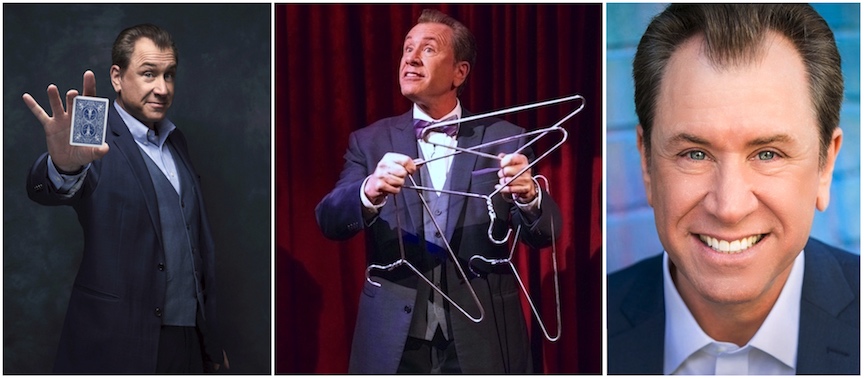 A favorite at Hollywood's Magic Castle, Bruce has been seen on TV's Master's of Illusion, Penn & Teller's Fool Us and he played the magician in an award winning "got milk?" television commercial. Bruce got his start as a kid magician and studied theater in college before switch to stand-up comedy for a decade and eventually brought the two together. He's one of the few performers who works separately as a stand-up comic and as a comedy magician and he toured comedy clubs for a decade before heading to Hollywood to study screenwriting and pursue an acting career.
After arriving in LA Bruce quickly checked off two bucket list items by appearing on the sitcom Full House and working as a gameshow host for Dick Clark. He's also appeared in Las Vegas, aboard the world's largest and most exclusive cruise ships and at corporate events nationwide. His multi-talented skill set helped him land the role as Jeff Hobson's replacement in the theatrical magic show, The Illusionarium, for NCL. He was also the exclusive booker of talent for Franz Harary's House of Magic in Macau, which gave him a new perspective on what it takes to work professionally as a magician. Bruce also works as a creative consultant and a performance coach for speakers and performers, and he's the host of his own TV talk show, The Bruce Gold Show, streaming and on cable TV, with 14 episodes aired and 8 more being edited. www.brucegold.com
Your investment…
Early registration fee is only $629.
$200 initial deposit due upon sign up will guarantee your spot. Refundable until September 30th.
Balance payment due November 1st.
Location: Detati Digital Marketing Offices 265 Caspian Drive Sunnyvale, CA 94089
To register and for more info: Contact Phil Ackerly thru email at ackerlymagic@gmail.com. Or call 408-781-6735.
Limited seats. Register today.