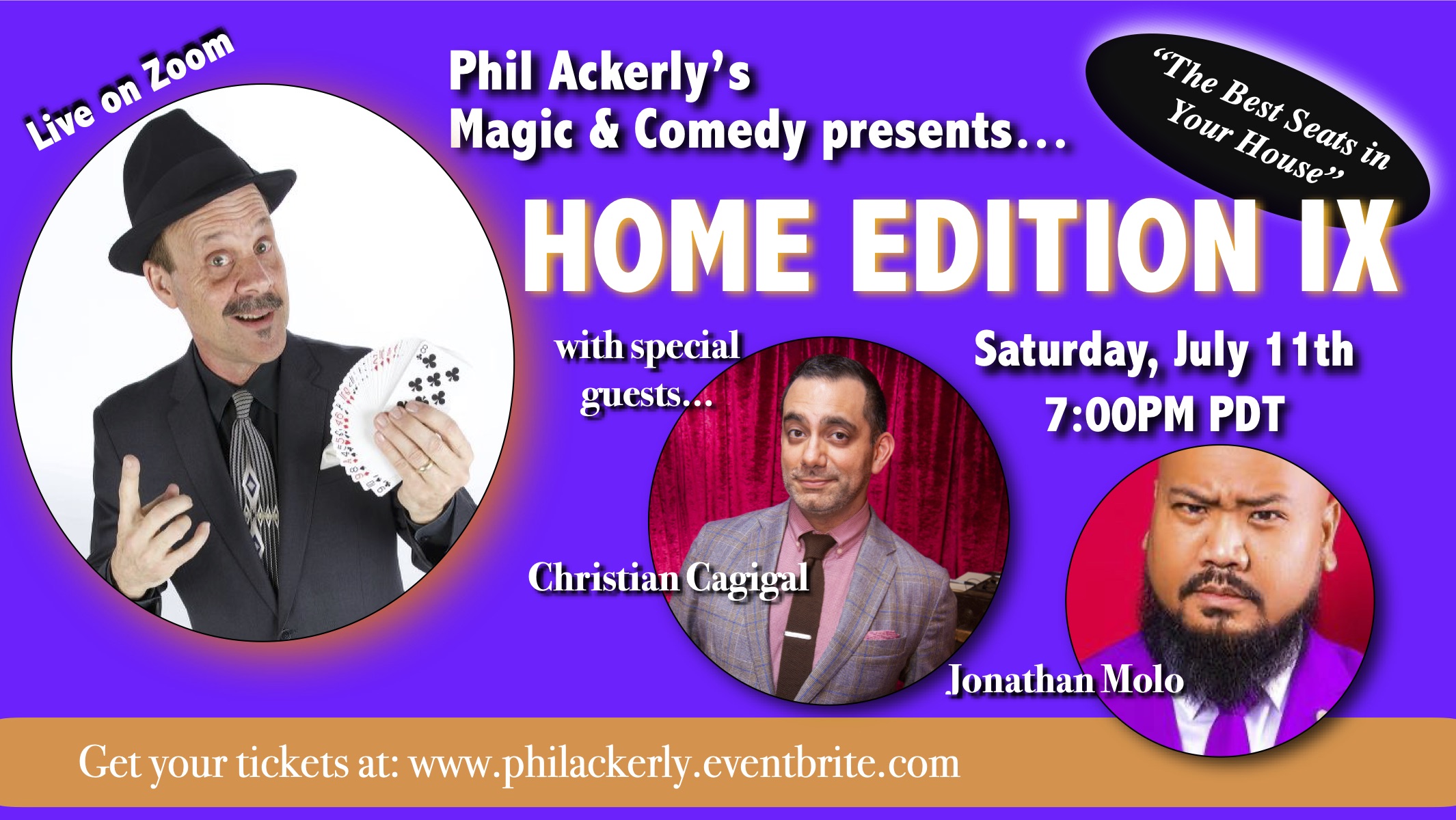 It's all the magic, comedy & fun you've enjoyed on stage. Now you can join Bay Area's Favorite Magician, Phil Ackerly in his home studio for an interactive show the whole family will enjoy.
On the show will be a very special appearance by Christian Cagigal. Christian has performed his trademark blend of mystery, comedy, and magic from San Francisco to New York, New Orleans to Chicago, and Scotland to Indonesia. He's been nominated two years in a row as Best Solo Performer by the Theatre Bay Awards, a recipient of a Mastermind Award by the SF Weekly, and a regular performer at the famed Magic Castle in Hollywood!
Opening our show is Jonathan Molo who serves as the official magician of the non-profit organizations,Autism Eats and Rock'n Our Disabilities.  Jonathan is  a member of the world famous Magic Castle in Hollywood, California and is the recipient of the Champions Leadership Award for my magic through IChange Nations.
This show will run approx 75- minutes.
Saturday, July 11, 7:00PM.
Access Tickets at: http://philackerly.eventbrite.com
Early bird discount for access ticket is only $20. access. This gives you access to the show on one device. Access price goes back to regular price of $25 the day before the event. After payment you will receive ZOOM link. I will see you online Saturday. Thank you for your support.
Home Edition shows continue every Saturday in July