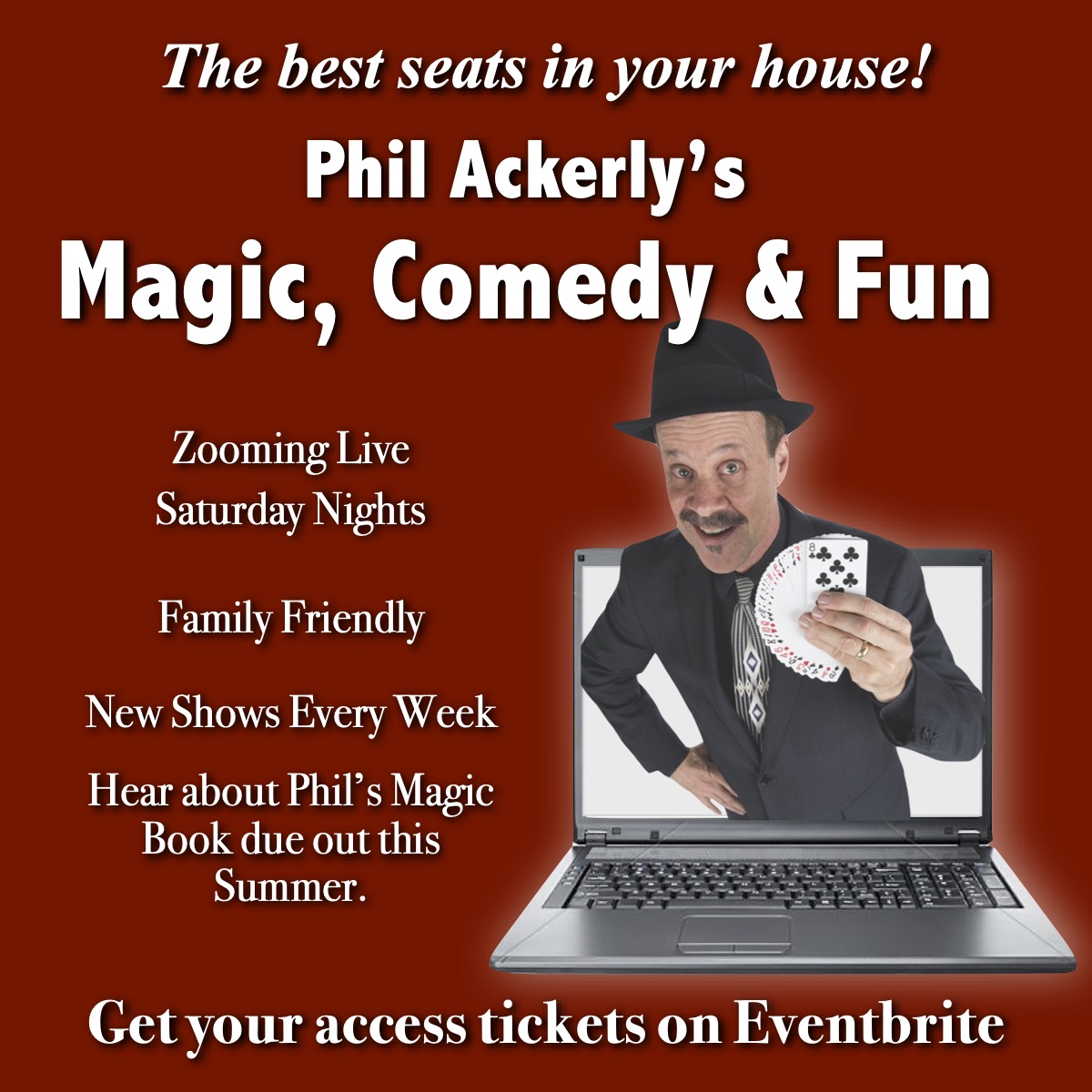 It's all the magic, comedy & fun you've enjoyed on stage. Now you can join Bay Area's Favorite Magician, Phil Ackerly in his home studio for an interactive show the whole family will enjoy.
On the show will be a very special appearance by Chris Herren as Faust.
This show will run approx 75- minutes.
Saturday, June 6, 7:00PM.
Access Tickets at: http://philackerly.eventbrite.com
Early bird discount for access ticket is only $15. access. This gives you access to the show on one device. Access price goes back to regular price of $20 on June 5. After payment you will receive ZOOM link. I will see you online Saturday. Thank you for your support.
Home Edition shows continue thru June. Look for more special guests to join me each Saturday night. And a special show for Father's Day where we will celebrate Dads.
More about Phil Ackerly Entertainment at www.ackerly-entertainment.com