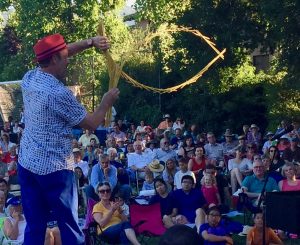 My 13 consecutive year!!!  Phil is back again at St. Joseph School Family Carnival.   Phil performs two days, two different shows for the whole family.  See why everyone is talking about Phil's performance of East meets West.  A story told with a Japanese bamboo mat.
Saturday, Sept. 15 at 12noon
Sunday, Sept 16 at 11:30AM.
A popular and fun event for the whole family.  The carnival runs three days.  Check out their schedule of events here.