This is a sophisticated show of award winning sleight-of-hand magic, and illusions from Bay Area's #1 Entertainer, Phil Ackerly and his special guest, Comedian, Jeff Applebaum.  Dinner Theater Magic in Redwood City.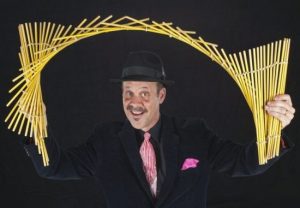 MAGICIAN, PHIL ACKERLY – Bay Area's Favorite Performer / Phil left his cushy job working for a Silicon Valley high tech company and became one of the busiest performers in the Bay Area.
He has captured first place awards for his magic, comedy and close-up sleight of hand from leading magic organizations. He's a featured performer at the Magic Castle in Hollywood, Off Broadway at Monday Night Magic in New York and The California Magic Dinner Theater in Martinez. His has presented over 10,000 shows in his career.
Each year he produces a benefit show for South Bay Blue Star Moms raising funds for our military troops to pay for the shipment of care packages.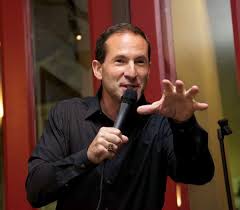 COMEDIAN, JEFF APPLEBAUM – is a favorite at Phil's Magic & Comedy Night.  Jeff made his national TV debut on CBS as a comedian on the "Late Late Show with Craig Ferguson."
He has also appeared on Comics Unleashed and Comedy.TV, Byron Allen's nationally syndicated Entertainment Studios program, ABC-TV, America's Got Talent on NBC and opened for and performed with comic legends Robert Klein, Mort Sahl, Richard Lewis, Robin Williams, Dana Carvey, Kevin Pollak, Elayne Boosler, Jimmy "JJ" Walker, and more. Jeff was cast by Sandy Hackett, the late Buddy Hackett's son, to play the principal role of Joey Bishop in the long-running musical tribute "The Rat Pack Is Back," in San Francisco, Chicago, and Las Vegas.
Jeff is also credited and appears in the blockbuster film "The Pursuit of Happyness," starring Will Smith.
CLICK HERE TO ORDER TICKETS NOW: www.angelicasllc.com
Choose your seating time. Select your seating, Regular, Premier and Front Row. Dinner seating times are 5:30pm – 6:45pm. Showtime is 7:00pm – 8:45pm.
Contact Phil Ackerly for information. 408-781-6735 Email is phil@makephilappear.com