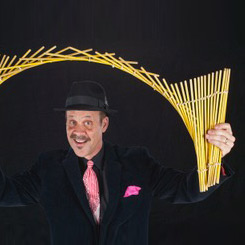 Phil brings MAGIC & COMEDY NIGHT – HOME EDITION XIV to your screen during these trying times.  This marks his 14th show. Special guests join Phil making for a variety show of magical talent.  In between his Saturday shows, Phil is creating magic on Zoom for corporate and private parties. He has also created magical routines for his gym, FNS.  Here is his recent creation, Balance.
This week we are proud to introduce, Louie Foxx to the show. Louie makes his him in Seattle, WA and is a very creative guy. Before the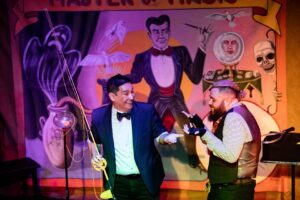 pandemic he'd be traveling around the country performing his magic at a variety of venues.  You'll love Louie's enthusiasm and infectious personality on your screen.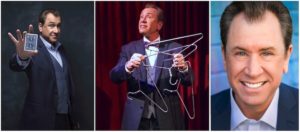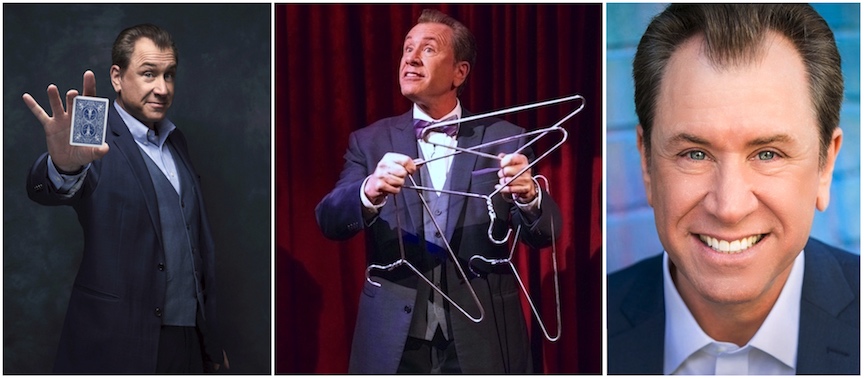 And, joining us from his home in Hollywood is Bruce Gold.  Bruce is a magician, actor, director, writer, and producer of his own show on JUL-TV, The Bruce Gold Show.  Phil says, "Bruce was a huge hit at my fundraiser show for Blue Star Moms last year and I am so excited to have him back. I can't wait to see the magic he's been working on."
Tickets on Sale now at http://philackerly.eventbrite.com